Experiencing the Presence of God
You won't want to miss Encounter 2017. It will be a weekend filled with encountering His presence. Pastors Steve and Diane Sumrall invite everyone to attend Encounter at Christ Chapel's campus. The event begins Friday, June 23 at 7:00 p.m. and wraps up with Sunday morning worship at 10:00 a.m. There is no cost to this event and no registration is necessary. Join us for a weekend of worship and inspiring teaching!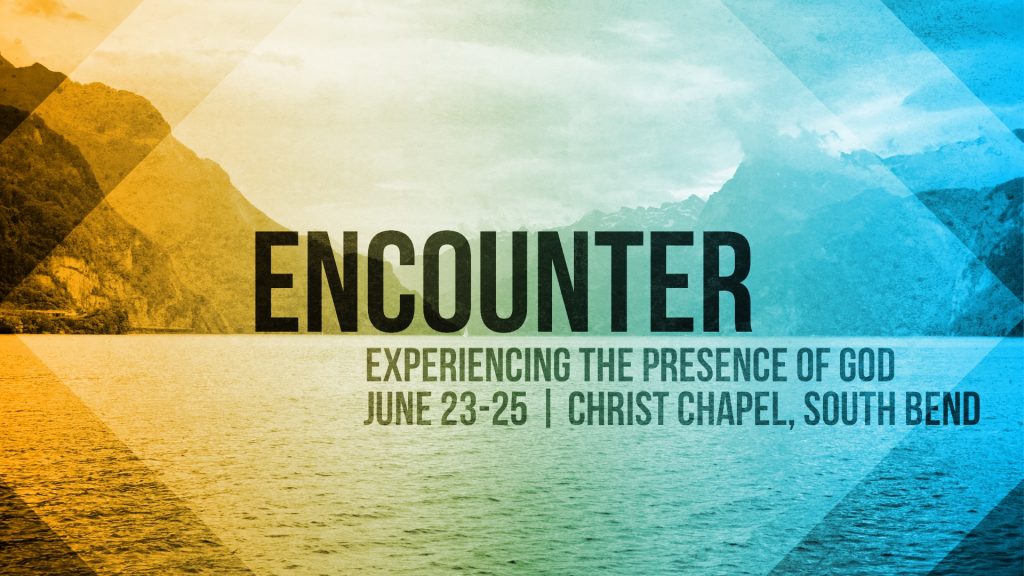 Schedule of Events
Friday, June 23
7:00 pm | Worship Concert with Sean Feucht
Saturday, June 24
9:00 am | Provident Network Coffee Fellowship
10:00 am | Pastor Jess Gibson & Provident Network Orientation
12:30 pm | Luncheon
Sunday, June 24
10:00 am | Morning Worship with Pastor Steve Sumrall
Featuring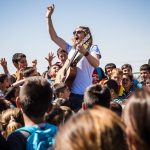 Sean Feucht is a husband, father, missionary, musician, speaker, author and founder of a grassroots global worship, prayer and missions organization; Burn 24/7. His lifelong quest and dream is to witness a generation of burning hearts arise across the nations of the world with renewed faith, vision and sacrificial pursuit after the Presence of God. He travels to 20-30 nations per year planting furnaces of worship and prayer, training, mobilizing, leading worship and speaking.
Sean has produced, recorded and released 20 music albums, co-authored 5 books, numerous teaching resources and has ignited several global missional initiatives. He is married to his high school sweetheart, Kate, and is obsessed with their three children: Keturah, Malachi and Ezra. In August 2016 he and his family moved from Harrisburg, Pennsylvania to Redding, California to be a part of the Bethel Music community. To learn more, visit Steve Feucht.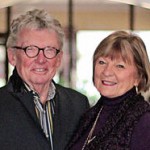 Jess Gibson – "My passion is to see you reach your potential!" In 1979 God put it on the heart of Pastor Jess to start a new kind of church in Springfield, MO.
For over three decades, Pastor Jess has been recognized as one of the preeminent Bible teachers in the church world. He has been a keynote speaker for a number of America's major corporations. Pastor Jess is uniquely qualified to minister to a wide range of people with a background that ranges from business to radio, and from broadcast to piloting. His ability to break down the scriptures in simple fashion makes it learnable to the everyman. In addition, he is the author of several books, including the best seller Coaching Champions. He and his bride, Paula, have 4 children and 14 grandchildren.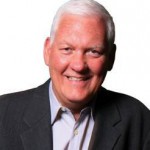 Steve Sumrall is the founder and president of Provident Ministries, Feeding The Nations and the senior pastor of Christ Chapel Church. He has  been in ministry for 43 years, and has achieved national and international recognition as a humanitarian, leader and pastor. He has traveled and ministered to 47 nations around the world. He has taken relief to the hungry and hurting in over 60 nations and has met with many heads of state. Pastor Steve is a family man who understands the importance of ministering to the needs of the whole person: body, soul, spirit and mind. Steve and his wife, Diane, have been married for over 35 years. He loves being a father to his five children and grandfather to his five grandchildren. He has a balanced approach to ministry with an emphasis on steadfast faith in a rapidly changing world.
More Information
Have questions? Give us a call at 574-968-1566 or contact us today.